Our work in the Community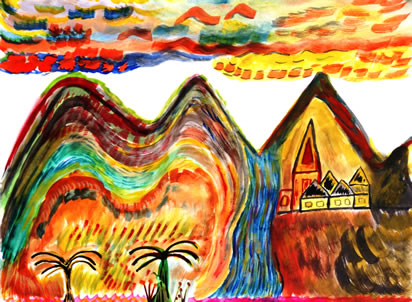 A vital part of our work is that it continues in the community. Supporting people to re-build their lives on release is crucial in reducing the risk of re-offending.
Support can be just 'being there' for a conversation when needed, continuing support for creative activities from art to music to provide something to do and individual and peer mentoring that might help an individual get back into work.

Some of the most effective rehabilitative work connects prison and the community and provides vital links 'Through the Gate'.
In Made Visible, with social enterprise partner Pictora, prisoners created their own art and poetry for their own exhibition in HMP The Mount in Hertfordshire, also used in conjunction with work done in partnership with agencies such as probation and JobCentre Plus for a community exhibition. The prison exhibition featured over 100 items with certificates presented to all contributors by the High Sheriff of Hertfordshire at an awards ceremony.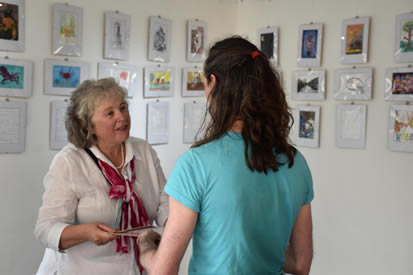 The community exhibition was at the Open Door arts space in Berkhamsted over 10 days in August 2019 celebrating the creative talents of artists regardless of their background (without the label of 'offender'), bringing often hidden talent out to be 'Made Visible'.
The Hub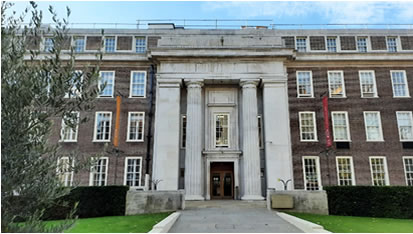 The Hub is a space at Friends House in London co-designed with men who have experienced the prison system and who are screened into the Personality Disorder Pathway via the NHS and HM Prison and Probation Service. It is a safe place to meet other people and to get support. The provision includes 1-2-1 professional advice and support with housing, benefits, volunteering, employment, education, training, health and wellbeing. This is complemented with creative activities such as music, provided by 2makeit. See more here
Thank you!
Our work in the community couldn't happen without different organisations, churches and other agencies offering help, often in the form of the provision of space for meetings, concerts or training.
We would like to thank:
Chatsworth Baptist Church
Friends House
Grant Thornton
Lloyds Bank Foundation
Open Door
Royal Geographical Society
Royal Society of Arts
St Andrew's Church, Cobham
St Augustine's Church, Bromley Common
St Barnabas's Church, Beckenham
St George's Church, Beckenham
St Mary Abbot's Church, Kensington
To find out more please contact:
Philip Emery, Director
07950 099766 or send an Email
2makeit is a company limited by guarantee registered in England and Wales number 8958828 and a registered charity number 1157740.
Registered address: 5 Robin Hood Lane, Sutton, Surrey SM1 2SW.