Our work in the Community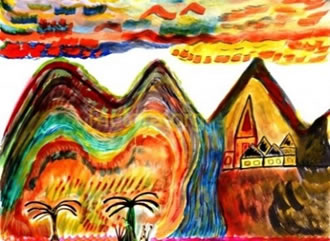 A vital part of our work is that it continues in the community. Supporting people to re-build their lives on release is crucial in reducing the risk of re-offending.
Support can be just 'being there' for a conversation when needed, continuing support for creative activities from art to music to provide something to do and individual and peer mentoring that might help an individual get back into work.
Motiv8r Mondays
This brings together 2makeit with social enterprise, Insider Access, joining complementary services to provide a programme of regular post-release support making the transition back to the community successful and reducing the likelihood of re-offending.
Motiv8r Mondays are regular monthly sessions for ex-offenders who have worked with either organisation to benefit from meeting up for mutual support, the sharing of creative ideas, mentoring and advice to help with their rehabilitation in areas such as employability.
Thank you!
Our work in the community couldn't happen without different organisations, churches and other agencies offering help, often in the form of the provision of space for meetings, concerts or training.
We would like to thank:

Grant Thornton
Royal Geographical Society
Royal Society of Arts
St Andrew's Church, Cobham
St Augustine's Church, Bromley Common
St Barnabas's Church, Beckenham
St George's Church, Beckenham
St Mary Abbot's Church, Kensington
To find out more please contact:
Philip Emery, Director
07950 099766 or send an Email
2makeit is a company limited by guarantee registered in England and Wales number 8958828 and a registered charity number 1157740.
Registered address: 5 Robin Hood Lane, Sutton, Surrey SM1 2SW.